A baby is on the way for Lizzy and her boo!
The lifestyle vlogger popularly known as 'The DIY lady' and her husband Amen have officially announced that they are expecting their first child together.
She first made the announcement on her YouTube channel with a pregnancy reveal video.
Later on she shared photos from her maternity shoot on Instagram thanking people that had wished the couple well.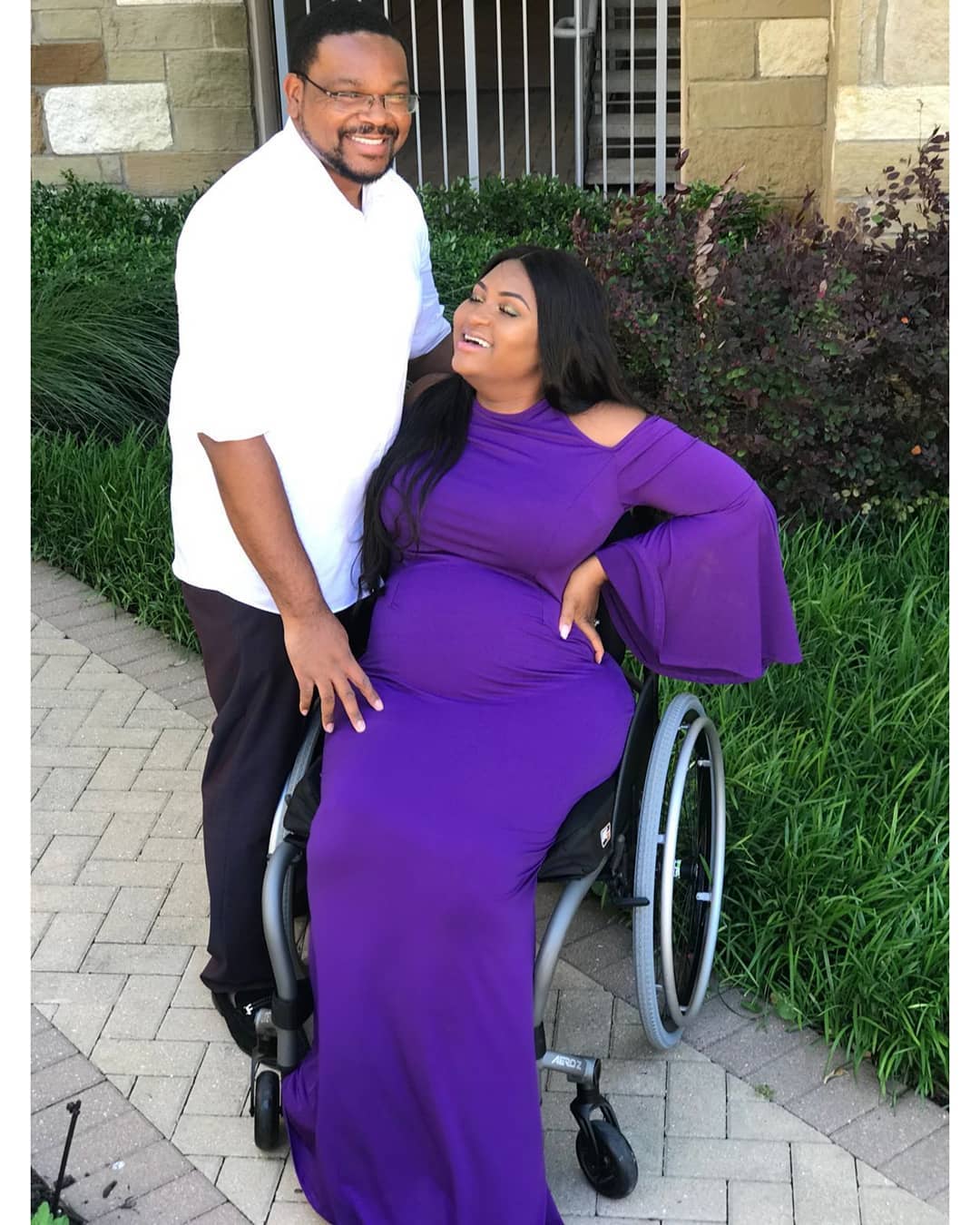 She wrote:
Thank you all so much for all the love you've shown Le Boo and I after we posted our #PregnancyAnnouncement video on YouTube and my blog yesterday. We've been excited about this blessing for months and I personally feel so #FREE to be able to share the news and showcase the goodness of God in our lives.

God bless our family members and friends who have been gracious and protective of our privacy till we were ready to share with the world. Also, shout-out to all of you people with spiritual eyes who were sending DMs and leaving comments about this glow y'all swore I had over the past months 😂😂🙈🙈 I didn't want to join the disappearing preggo woman statistics and be MIA, so #CatFishLizzywas out in full force and I thought I was doing a great job staying in action here and there… behttt some of you saw through it all. 🙈

Gahhhh, I'm writing this and feeling all of my hormones dancing shakushaku because our baby is so loved already. ❤️

I do have plans to share about the pregnancy journey up till this point and going forward on my YouTube channel so don't forget to subscribe and stay tuned.

Photocred: @ihazah_hope & @tomy_olayinka_
Dress: @curvaceousboutique
Hair: @sorelleworld (Coupon code TheDIYLady for discount on both)
Glow: Baby and God
Bump: #LeBoo