The stars of Black Panther attended the Met Gala 2018 in style. Below is a look at what they wore.
Chadwick Boseman arrived in a clean, Pope-esque off-white Versace outfit, complete with Christian Louboutin shoes and a crucifix-adorned ivory cape. He was easily one of the best dressed stars of the night.
Letitia Wright drew inspiration from the Ethiopian Christian faith. She wore a dress that had embroidered Ethiopian crosses on the bodice and at the hem of the skirt. Another touch requested by Wright was the actress's favorite Bible scripture, "You are the light of the world," embroidered on the back of the dress. She was styled by Nigerian-American stylist, Ade Samuel.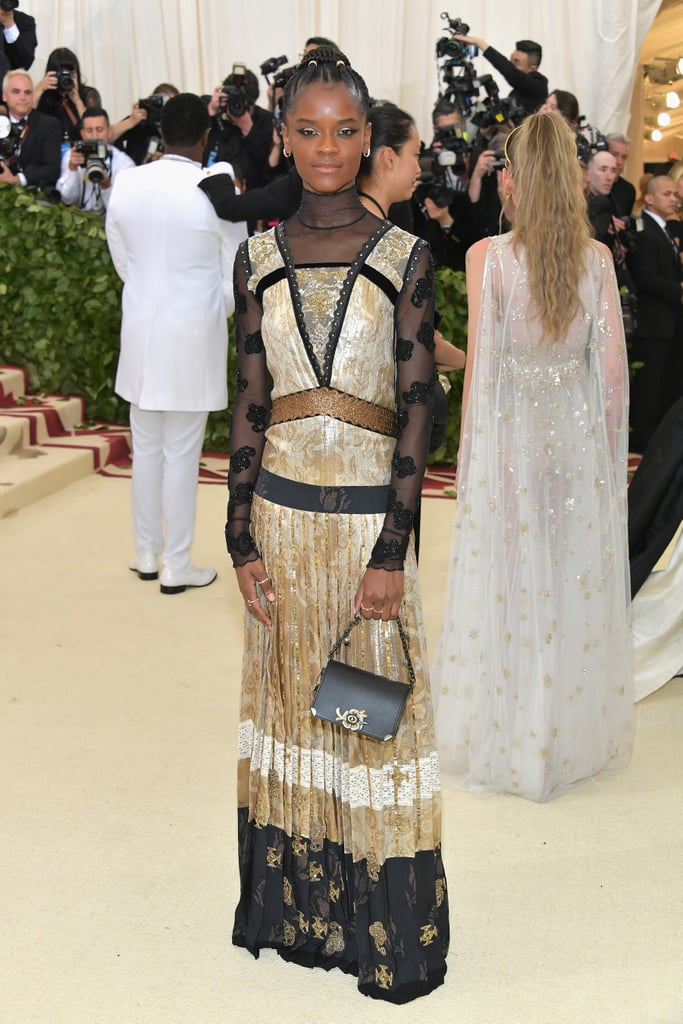 Daniel Kaluuya made his first-ever Met Gala appearance wearing a Prada look with a David Yurman ring, Montblanc cufflinks, and Jason of Beverly Hills bracelets.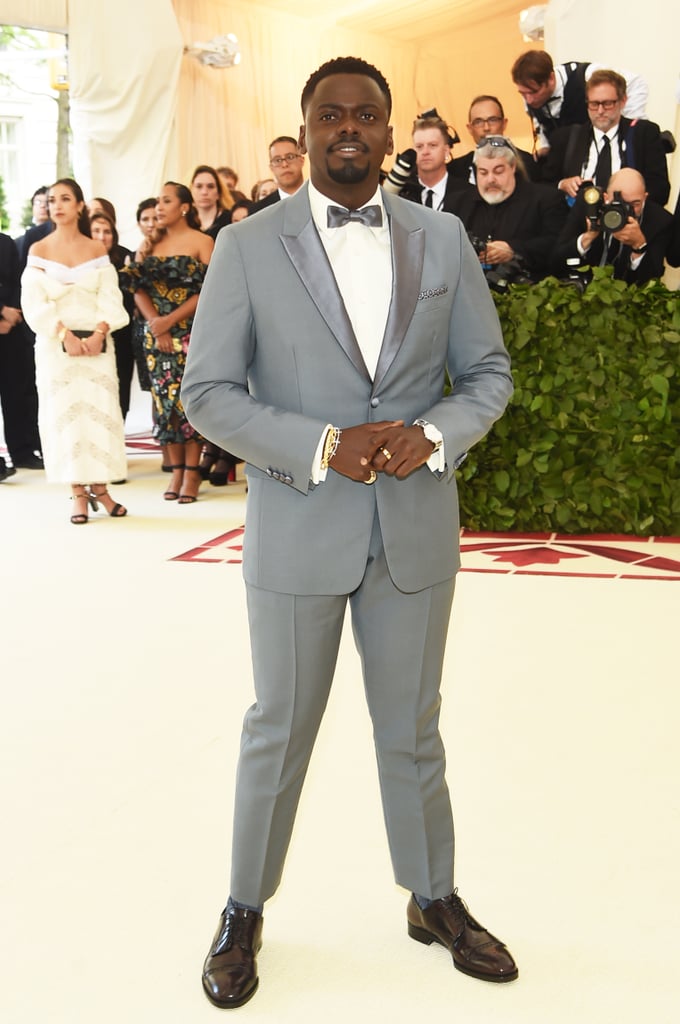 Michael B. Jordan wore a pinstripe suit with military detailing and Glover in a purple tuxedo with gold detailing at the back. He was also styled by Ade Samuel.