There's a song for every mood and every situation. Literally. Rihanna is a total mood queen with her relatable lyrics. We have compiled a couple of scenarios where her lyrics were the perfect accompanying soundtrack. 
Where Have You Been?
We've all been there. Looking for a lost earring or a shirt that has mysteriously disappeared. . You've searched everywhere and given up. And it randomly turns up one day and you can almost hear Rihanna's voice on Where Have You Been, "I've been everywhere looking for you… where have you been all my liffeee? Rihanna was singing about love granted, but whether it's a longed-for love or a missing top, the feeling is the same when you find something you've been looking for for a long time.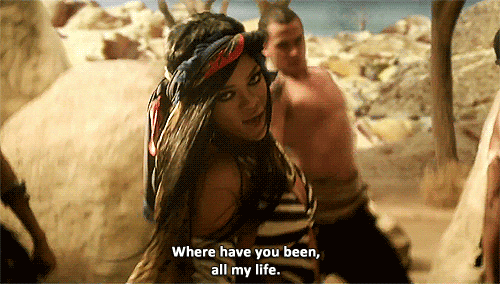 Needed Me 
Nobody sings Rihanna's Needed Me as passionately as someone that has just gotten their heartbroken. You can feel every tremor of emotion behind the "Youuuuu neeeeeded, needed me" Lmao, sis, you needed him too, that's why you are hurt. No one does heartbreak better than Rihanna though, especially when she goes, "You was just another nigga on the hit list". You know that sis was pained, but she's a hard guy, so she's not gonna be crying over anybody! We learn to love and love again. Be like Rihanna.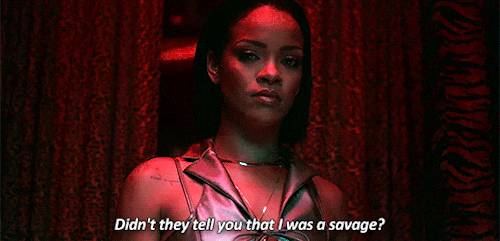 Bitch Better Have My Money
"Pay me what you owe me, don't act like you forgot!!" If you've ever been owed, Rihanna's Bitch Better Have My Money will definitely be a chart-topper for you. The worst part is the people that owe you, yet are out there living their best lives. In your mind, you are wondering if they remember that they owe you money. In fact, you might have changed this particular person's ringtone to the song, so when their call comes in, it blasts "Bitch better have my money!!" If you've seen the video to Rihanna's Bitch Better Have My Money, and you were wondering what made her so mad, well, Rihanna lost millions of dollars because her accountant tried to scam her, and the video is probably how she wished she could react.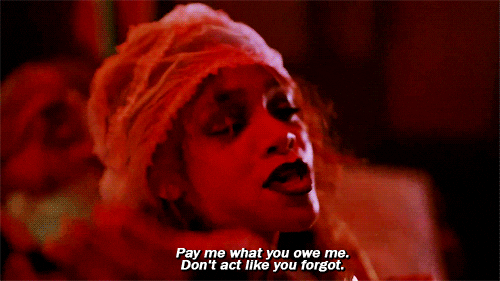 Stay 
It's the second week of the juice cleanse and your new fit-fam life, your colleague is chowing down a steaming bowl of white rice and chicken sauce beside you, but you are off carbs, so Rihanna and Mikky Ekko's Stay is the perfect song for the moment. Thinking of all the warm bread, the amala and okra and all the other good things of life you are giving up for the fit life, you can't help but feel like Rihanna when she sings "Not really sure how to feel about it, something in the way you move, makes me feel like I can't live without you…." You can live without all that carb sis.
"I want you to stay…" Stay strong dear, eating rice every day will not help your summer body. 
Take A Bow 
We all know a couple liars. They think they're playing us, but they're playing themselves. So we're watching them as Rihanna's Take A bow plays in our minds. "You look so dumb right now…" "That was quite a show, very entertaining". Because we know the nigga lying. It might not even be a boyfriend, maybe a colleague that just loves to exaggerate everything, and in our heads, we are singing, "And the award for the best liar goes to you…"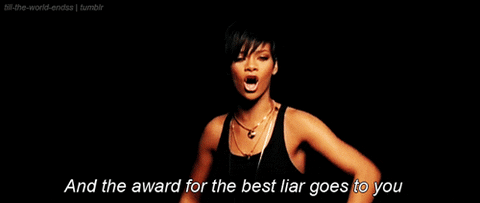 Love On The Brain 
When you catch yourself going above and beyond for a man, you have to admit to yourself that you may have love on the brain. You're online by 3am finding out the price of a PlayStation 5, (it's $400 by the way, that's about 150,000 Naira) then you know that definitely that Rihanna sang Love On The Brain for you. Sing with us ladies, "Must be loveeee on the brain, got me feeling this way". Love comes for us all. And it's okay to feel all of it. Wear that love like a crown sis.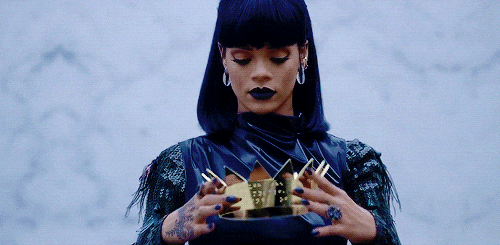 Are there any other Rihanna lyrics that are perfect for certain scenarios that we haven't mentioned? Let us know!